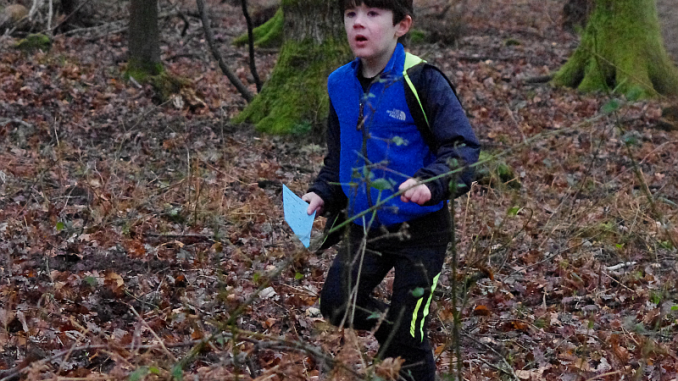 Gill Stott writes:
Great to see a good turnout today. We had a brisk uptake of all the activities on offer, for all ages and abilities. It was especially good to see a healthy crowd of young people there too.

The short brown course on a pathless map proved popular and we ran out of pathless maps so we'll print more pathless maps next time. It's one way of trying to turn the Forest into a area more akin to Scotland or Scandinavia!

Quite a few people took up the platform picking challenge and Zac Hudd of BOK took just 10:30 to grab the platform picking title.

Many thanks to the training team and for those who stayed behind to collect in the controls afterwards, often a thankless task which goes unrecognised.

Next event is on Saturday 27th February at Mallards East, a good runnable area. We'll keep you posted Any special requests?