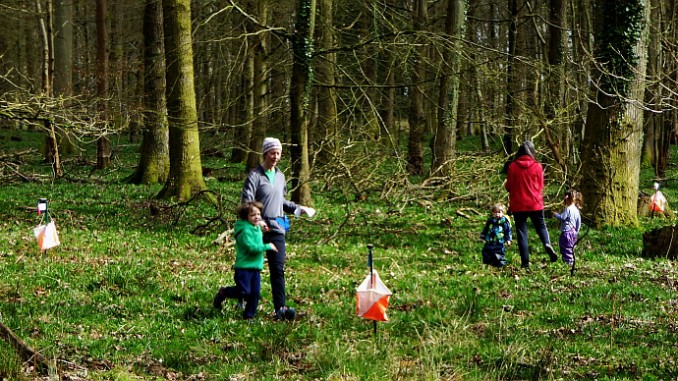 Very many thanks to everyone who came to our training day today. Unlike last time the weather was mainly kind to us today, and the forest is at its best at the moment.
It was great to see so many youngsters having a go at orienteering, and we hope you will all come back for more before too long; we will look at planning some more training days to help keep your momentum up.
The only downsides, in my view, were running out of maps for some activities, and the thorough soaking I got while collecting controls – quite a contrast to the rest of the day.
If you have any suggestions for activities, or just general comments on the day, and what we can do to improve it, please email the coaching team – coaches 'at' ngoc.org.uk. One thing we perhaps should do is ask people to let us know if they plan to come, so that we can manage map printing and helper resourcing better.