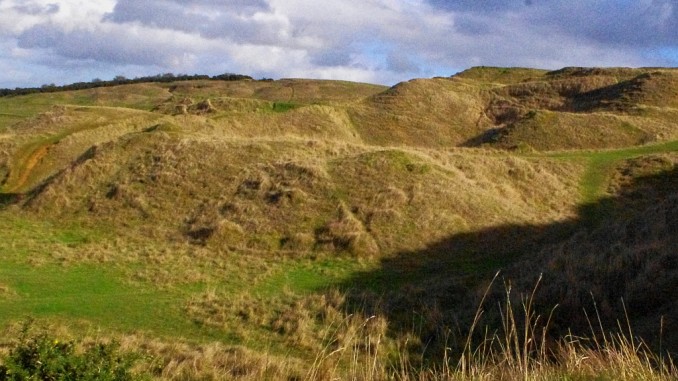 Date
Event
Signed From
Forest Entry
Organiser
Sat 28 Jan
Starts 11.00-12.30
Finish by 14.00
Training 1
Cleeve Hill

SO989275
GL52 3PP

SO989275
GL52 3PP
Richard Purkis
This training session is aimed specifically at preparing club runners for the CompassSport Cup heat at Cwm Lickey in March. Whilst runners from other clubs are welcome to come and have a run, there will be no beginner or intermediate activities on offer. we suggest that beginners, less experienced orienteers, and juniors give this session a miss, and look out for further general training sessions, which we hope to schedule and publicise fairly soon.
These are provisional instructions, pending finalisation of some details. Please check the website regularly prior to the event for late changes.
Travel Directions and Parking
Parking is in the Cleeve Hill quarry carpark, close to the golf clubhouse. The session will be signed from the turn on the B4632 Cheltenham – Winchcombe road towards Cleeve Hill Golf Club. The turn is on the brow of the hill after the long climb from Cheltenham. Take great care turning across the traffic approaching from Winchcombe, if you are coming from the Cheltenham direction.
The quarry car park has limited capacity, and is used extensively by dog walkers. Please park appropriately, and share transport where possible.
Registration, Start and Finish are close to the carpark entrance and will be visible as you arrive.
General Information
As stated above, this is designed to be a warm-up/practise session for Cwm Lickey, on the closest terrain we have to what you can expect there.
Registration from 10:30; activities and courses from 11:00 to 12:30. Courses close 14:00.
Entry: £5 Seniors (£6 for non-BOF members), £1 Juniors and full time students
SI Hire: £1 seniors, free for Juniors
Maps are A4 size, printed on waterproof paper; 1:10,000 scale. Control descriptions will be on the map, and available loose at registration.
Activities and Courses
There will be 4 courses available:
White out. A 3.4km course on a largely blank map, designed to practise following bearings across open country
Corridor. A 3.5km corridor course
Pathless. A 3.3km course on open ground using a pathless map
Control Pick. A 2.5km course with 14 tightly packed controls, designed to test detailed navigation, control number checking, and smooth control flow.
Safety
There are high crags on the western edge of the map. Courses do not cross these, but the pathless course passes along them, above or below. Runners must take particular care when close to these.
The area is used extensivley by dog walkers and other recreational users, as well as golfers. Courses are designed not to interfere with golfers, and to cross the course at appropriate points. The fairways and greens are marked on the map as out of bounds, and must not be crossed. Be courteous to other users of the area.