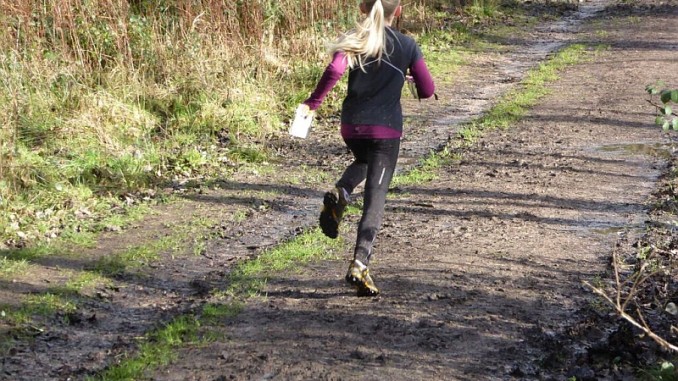 Date
Event
Signed From
Forest Entry
Organiser
Sat 14 May
Starts 11.00-13.00
Finish by 14.00
Training 3
Parkend
Note changed venue

SO608078
GL15 4JQ

SO605080
GL15 4JQ
Coaching team
coaches@ngoc.org.uk
Training days offer a wide range of activities and courses for all, from complete beginners to experienced orienteers. They are non-competitive sessions where coaching is available at all standards for those who would like it, but it is not obligatory, and you can just turn up and do your own thing if you prefer. The NGOC cafe, offering hot drinks, cakes and snacks, is usually set up, and you are encouraged to make the trip a social as well as a physically and mentally challenging one.
Travel Directions and Parking
The event is signed from the minor road junction between the Parkend-Bream and Parkend-Coleford roads, just beyond Whitemead Leisure Park, on the outskirts of Parkend. Forest entry is about half a mile further on, on the Coleford road. Parking is on forest tracks, not far from the road entrance. Assembly is adjacent to Parking.
General Information
Orienteering Training for everyone, from experienced to novice.
Main theme of this session is 'step Up' – move up a level of technical difficulty and challenge yourself. Details for each TD(Technical Difficulty, or skill level) are given below.
Registration from 10:30; activities and courses from 11:00 to 13:00. Courses close 14:00.
Entry: £5 Seniors (£6 for non-BOF members), £1 Juniors and full time students
SI Hire: £1 seniors, free for Juniors
Maps are A4 size, and may or may not be printed on waterproof paper; 1:10,000 scale. Please bring a map bag if you have one, just in case. We have limited spares.
Regrettably there will be no NGOC cafe at Parkend, so please bring your own refreshements. There will be a tent and chairs etc.
Activities and Courses
Juniors and Novices (TD1-2)
1. Pacing line – always good to start off with and remind ourselves of distance
2. Naughty Numbers – practice a quicker change of direction
3. Non-linear control features – Objective is for young or beginner orienteers to begin to identify non path map features, eg short earthbanks, pits and depressions. Helps with distance estimation and use of the compass to take short bearings too.
4. Step Up – This is to encourage youngsters to step up from TD2 to 3. Each control is either close to a non path linear feature or close to the path.
5. White OR yellow course
For orienteers between beginner and expert
1. TD3-4 30 minute score. 30 minutes to reach as many controls as you can will help you to plan a more complex system of linking routes, think about climb and raise your awareness of their speed and judgement.
2. Orange Course OR Light Green course
For experienced orienteers
1. Fast and Furious – a Middle Distance /Sprint O training activity. Timed. League table for fastest.
2. Relocating near the control. One person navigates to a point some 100-200m from the control. Person 2 has to work out where they are and how to locate the control.
3. Brown or Blue Course. These can be adapted to suit your needs.
Plenty of pathless maps available!
Coaching support will be offered at all levels or orienteers can turn up and design their own training format for the day.
Safety
Whistles are compulsory for juniors. Contact number 07789806529 in an emergency
There are wild boar in the area, but they will seek to avoid you, and the first you see of them will typically be their rear ends heading off at speed. If you do surprise them, give them space and they will leave you alone.
There are some illegal bike trails in the area, which may offer route choices. Take care particularly running downhill on what looks like a bike trail, on which cyclists will approach from behind you.