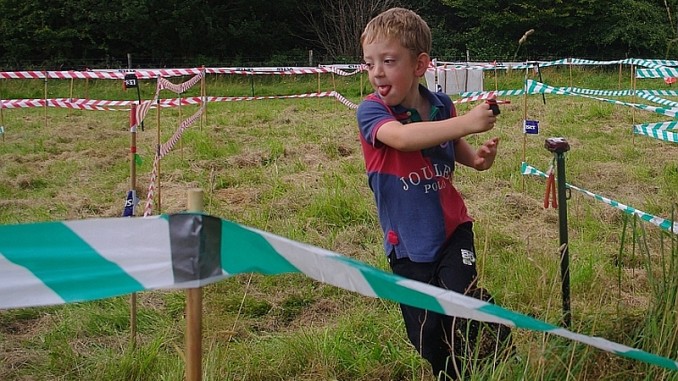 Individual results for today's Fun event at Crickley Hill are now published here, and Splits here.
The main results page will be updated shortly to kick off the new Season.
I have tried to provide some detail on your mispunches, of which there were few. We did not keep a record of which dummy control was at which control site, so I may have got some wrong. However, it was a fun event, and I don't propose to spend any more time sorting out the detail, so comment if you wish, but don't expect action!
The Planner, Andy Creber, writes:
Thank you all for supporting the event, and to the NGOC officials who contributed their time and expertise on a rather chilly day, and to Pat for also assisting with putting out controls. Some of you had your grey cells tested a little more than you desired, but all returned to the Finish in good spirits.

I'd wanted to stand at the southern corner of the field supposedly containing Control 35, and see how near you got before you realised that maybe the tree of 100ft high didn't actually exist. However, in the end, I wandered around near Control 44, and watched some head scratching.

I got the impression from Pat, that there were comparatively few 'indiscretions' in or around the control circles and that folk took a bit of care. Well done.

Next year, if I can get 25 NGOC members in Santa suits, you may well have 25 'mobile' controls each operating in its own exclusive 150m diameter circle. However, I may get pulled aside by the Chairman and told to go to bed earlier and be a bit less creative !

My thanks to the control collectors. It's an onerous task for an Organiser to do this on their own. The names of the 37 of you who eagerly volunteered for the role, anticipating bonus points, have been forwarded to the IAAF.

Thanks again for supporting NGOC's event, we look forward to seeing you at our next event in the coming weeks.

Andy Creber