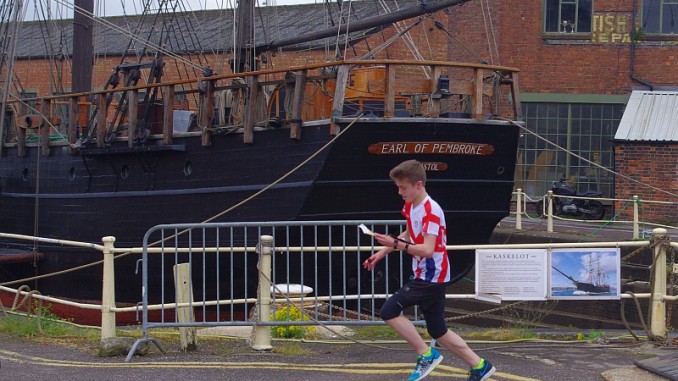 Date
Event
Signed From
Forest Entry
Organiser
Thu 29th Jun
Starts 18.00-19:00
Finish by 20:00
Urban 3
Bishops Cleeve

SO961 270
GL52 8AD

SO961 270
GL52 8AD
Ginny Hudson
07977 040746
[Click the printer icon to print these details]
Travel Directions and Parking
(Note: New Assembly Area)
Parking and assembly are outside Cleeve Sports Centre, south-east of the town centre, GL52 8AD.
It is most easily approached from the A435, going due north from Cheltenham Racecourse.
Turn off, north, into the town centre at the GE Aviation roundabout. Turn right at the first traffic lights into Two Hedges Road. The Sports Centre is just over 1km, on the right, just after Cleeve School. Registration will be at a car in the car park or on the verge.
Map
ISSOM spec, mapped by Richard Cronin in 2014/15, with revisions. A3 size, printed on waterproof paper at a scale of 1:5,000. Other than a reminder of forbidden access and items not to be crossed, there is no legend on the map. Control descriptions will be printed on the map.
Terrain
Standard urban with well-kept suburban housing, footpaths and small recreational areas. It is largely flat. There may be some long grass and nettles in the larger park areas. There are some busy roads and road junctions, specially in the centre of town and runners should take particular care while approaching and crossing these. There are also some beautifully manicured front lawns – please do not cut corners over these private areas, shown in lime green, as you will incur the wrath of their proud owners!
Courses
Long: 5.8km, negligible climb
Short: 3.7km, negligible climb
1 hour score
Regrettably, there will be no Junior Course.
As with our other evening urban events, we use SI electronic timing with the units attached to a small flat O-sign, rather than the standard stake and kite. An example will be on display at registration. These boards are securely attached to a tree or item of street furniture, eg. a lamp post, bench, railing. SI timing chips are available to hire for £1, chargeable at £35 if lost.
Registration and Start Times
Registration and starts: 18:00 – 19:00
Course closes: 20:00
Fees: Seniors £5 with SI hire £1.
Accompanied Juniors £2, with free SI hire.
Safety
Competitors should be aware of, and courteous towards, other pedestrians, particularly in narrow alleys and around blind corners. Runners must be aware of traffic coming from both directions, and take care when crossing roads.
The long course crosses the GWSR steam-train line. Whilst there are safety gates and warning signs clearly visible, and no trains are timetabled to run during the evening, runners should remember to look carefully both ways before crossing.
Competitors aged under 16 may not enter any courses unless accompanied at all times by an adult.
Please do not forget to download.
More information
Please contact Ginny Hudson on 07977 040746 if you have any queries about this event.