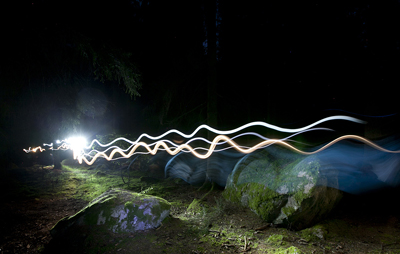 Date
Event
Signed From
Forest Entry
Organiser
Sat 28th Oct
Starts from nightfall for 1 hour
2017/18 WNL 1
Trellech Common

SO513059
NP25 4QJ

SO513059
NP25 4QJ
 Gary Wakerley
07919095436
Updated 23\10\2017
WHISTLES AND BACKUP LIGHTING ARE COMPULSORY AT WNL EVENTS
TRAVEL DIRECTIONS and PARKING
Signed from Forest Entry grid reference SO513059 onto the forest track. Please follow the track to parking as directed.


THE MAP
The scale is 1:10000 with 5m contours.
Control descriptions are on the map, but also available loose at registration. The map is printed on waterproof paper.
TERRAIN
Trellech common provides a mix of deciduous and coniferous trees with heather, billberry and an abundance of bracken which is only just starting to die back. As typical for this type of woodland there are also some areas of bramble. There are also some rough open areas with brashings from recent years felling which are physically demanding. As far as possible the courses avoid the roughest areas.
EVENT
Standard 1 hour Score event. Waterproof map with symbolic control descriptions on the front.
Loose descriptions for wrist holders will be available. Yellow course comprising 10 controls.
This is an SI event with a punching Start and Finish close to the organisers car.
TIMINGS AND FEES
Registration from 17.30. Starts from as soon as it is dark. Last permitted start will be NO LATER than 50mins after the first starter. Course will close at 20.30.
Entry: £5 Seniors (£6 for non-BOF members), £2 Juniors and full-time students.
SI Hire: £1 Seniors, free for Juniors. Lost dibbers – £35.
SAFETY
Please note competitors will be required to cross a minor road to get from the parking track to the start/finish and this will be signed but unmanned. Competitors must cross at the designated crossing point.
Whistles and backup lighting are compulsory at WNL events. Cagoules recommended if weather inclement. Correct footwear for the conditions should be worn. All competitors will complete a registration form and report to registration BEFORE starting. This is to ensure the organiser is aware of who is out on the course. Car keys may be left at registration and those travelling alone are recommended to do so.
Safety Bearing South
All competitors MUST download even if they do not complete the course.
PUB OF THE NIGHT
The Lion Inn,Trellech. All those requiring food are advised to book.
RESULTS will be linked on the NGOC website as soon as possible after the event
PLEASE NOTE: Night Events and Insurance
"British Orienteering have confirmed that every competitor must carry a whistle and a backup light and that the organising club must physically check at the start that a reasonable percentage of participants are complying with this rule. Please bear with us while this kit check is performed."