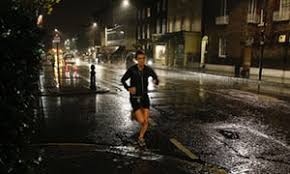 Date
Event
Meet at:
Organiser
Thu 23rd Nov
Mass start 19:00
Finish by 20:00
Winter Evening Street Race 2
South Cheltenham

SO926202
GL51 3BW
Sam Taunton
07815 565667
Travel and Parking
Meet outside the Greatfield Pub, next to Morrisons. Caernarfon Road, GL51 3BW.
Parking is in the Morrisons carpark. Take the turn into the car park by the petrol station, not the main entrance which is nearer to the roundabout on the ring road. As you turn into the carpark, don't go left into the main part, but go straight on-ish into the smaller car park on the right behind the petrol station.
Event Details
Register from 6.40pm
Mass start 7pm. 60-minute time limit, severe penalties if back late!
£3 entry fee.
Torch (and spare torch) compulsory – it will be dark. Wear light and/or reflective clothing in order to be visible; the organiser may refuse to let you compete if not dressed appropriately.
Bring your own pen and map bag; maps may not be waterproof.
Safety
Note that torch and backup are compulsory, as is some form of reflective clothing.
As the event involves crossing and running along public roads, under 16s may only compete if accompanied throughout the course by a responsible adult.
One or two footpaths have pinch gates where they open out onto grassy areas. Be very careful at these! Some have a sneaky little cross bar about 6 inches off the ground, hard to see in the dark, which will trip you if you aren't careful.
Pub of the night: TBC