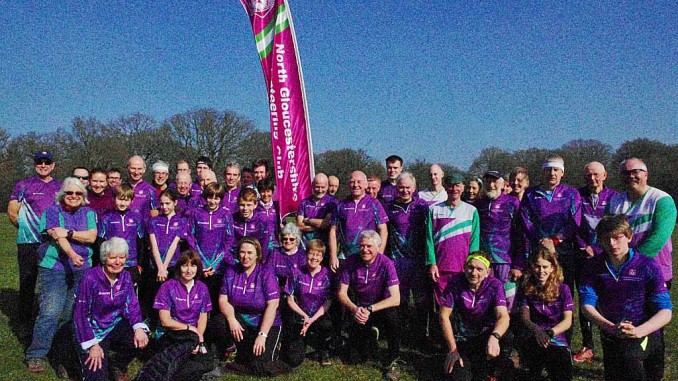 Click the printer icon to print these details
Date
Event
Signed From
Forest Entry
Organiser
Sat 19th Aug
Chairman's Challenge
Mallards Pike

SO649126
GL14 3EZ

SO649126
GL14 3EZ
 Gary Wakerley
07919095436
Welcome to the Chairman's Challenge 2017. This year we have left the maize maze and are using Mallards Pike East. For Assembly we will be using the same reclaimed spoil heap that you may recall we used for the VHI/Caddihoe Day 2 in 2014.
Travel Directions and Parking
If approaching from the East, take the B4226 where it forks from the main A4151 on the approaches to Cinderford, signed Coleford and Speech house. After 1 mile turn left on a prominent track as you start to climb the hill out of Cinderford on the B4226.
From the West, turn right into the forest just under half a mile after passing the Dilke community hospital, and just after the Cinderford speed limit signs.
Parking will be on the open area of the spoil heap, subject to the access track being useable, which it should be unless we have very heavy rain before the event. Alternative parking will be on the main forest access track, with a walk of 100-200m to Assembly. Entry and exit is along the same track, so please ensure not to block the track if parking on it.
Terrain
The section of Mallards Pike chosen for this event is perhaps one of the most runnable areas in the Forest of Dean. Terrain is typical of that found in this region, with mixed planting of various degrees of maturity. Courses have been designed to encompass 'a bit of everything' thick young coniferous planting, mature deciduous woodland and areas clear felled several years ago and now of reasonable runability. The courses will include climb on some steep slopes, which if wet, can be particularly slippery.
Competitors may benefit from the numerous small unmapped paths created by wildlife and bikers.
Map
Scale 1:10,000, with 5m contours printed on A4 waterproof paper. Control descriptions are both printed on the map and available loose at the start. There is no Legend on the map.
Format
The Chairman's Challenge is intended to be a fun event, but with some serious running opportunities for those who want them. The format this year is a 3-loop score race, each loop consisting of a mandatory 5 control spine, and 5 optional controls of varying points value. Each spine is of Yellow or tricky Yellow standard, allowing juniors and the inexperienced to complete the mandatory sections, but with opportunities to pick up bonus points from nearby controls.
The loops may be run in any order, and no control is used on more than one loop. The spine controls are mandatory, but may be punched in any order. Missed spine controls on any course you run will incur a 15 point penalty. To help you recognise spine controls, they are marked on the map by a standard 'course' line, and all have 3 digit control numbers, 201 upwards. Non-spine controls have 2 digit numbers.
You have a time limit of 75 minutes to complete all 3 loops, and this needs to be fitted into an overall 2 hour event window. In other words, the courses are 'open' for 2 hours. Within this window, you run your first loop, download, have a bit of a rest if you wish to, and then go out on your second loop, and so on, making sure you fit all 3 runs into the 2 hour window. You will incure time penalties, at 10 points per minute or part minute, if your aggregate running time for the 3 loops is greater than 75 minutes, and bonus points if you punch all controls on all loops within this time. You can spend as long as you like on any one loop, as long as you take no longer than 75 minutes running time overall.
If you choose to run only one or two loops, you will not be penalised for missing courses and controls; you just wont earn enough points to qualify for prizes.
In summary, the Chairman's Challenge is a 75 minute running time score event consisting of 3 parts which may be spread over a 120 minute event window.
Courses
There are 3 separate score course loops.
Course 1: 1.8km spine, 40m climb
Course 2: 1.1km spine, 50m climb
Course 3: 1.4km spine, 60m climb
Start and Finish are adjacent to assembly. A huge beech tree has fallen recently and blocked one of the main access routes to and from the assemby area. This affects two of the three courses. There is an alternative route via a stile, and to ease pressure on this bottleneck there will be a taped route through the forest to get runners out of the assembly/start area onto the spines for these courses.
There will be a briefing at 13:45, followed by a mass start at about 14:00. Courses may be run in any order. We will line all starters up in 3 arbitrary queues, one for each course. On completing one course, you must punch the Finish control, download, and clear before starting the next. You will hand in your map at download, and pick up another on starting your next course. As stated above, whilst you have a limit of 75 minutes running time, you have 120 minutes in which to complete all three courses, so you have time for a short break between courses provided you have managed your time sensibly on earlier courses!
Courses will close at 16:00 or 2 hours after the start, whichever is later. Additional points penalties will apply to any course completed after courses have closed.
All 3 courses must be run to qualify for prizes, of which there will senior and junior winners prizes, as well as some spot prizes.
Handicaps will be applied to all scores using the standard NGOC handicaps.
You must complete all courses before courses close time at 16:00 hrs
Registration and Fees
Registration: from 12:30 to 13:30
Entry on the day only: Seniors £5, (£6 for non-BOF members), Juniors £2.
Sportident electronic punching will be used. SI cards available for hire at Registration for £1 (Juniors free). Lost cards will be charged at £35.
Facilities
Runners should bring water with them for pre-and post-race drinks. The café tent will be open. Due to FC restrictions, there will not be a BBQ this year. There will, however, be an expanded club cafe, serving DIY rolls, mini-scotch eggs and sausage rolls etc, in addition to the normal hot/cold drinks and cake. There will be a small extra charge for the extended range of food.
Safety
You must comply with the Forestry Commission restrictions which do not permit smoking and the lighting of fires.
Competitors take part at their own risk and are responsible for their own safety.
A copy of the risk assessment will be available at registration.
A whistle is compulsory for juniors and advised for seniors.
There is some possibility that you encounter wild boar during your run. They will generally seek to avoid confrontation with humans, and will move away if given space and the opportunity to do so.
It is essential that runners report to download, even if retiring, this will ensure we can check you have returned safely. Competitors travelling alone are encouraged to leave a set of keys at registration.
Dogs
Dogs are welcome
Organiser/Planner
Gary Wakerley – gwakerley@outlook.com Mob 07919095436.