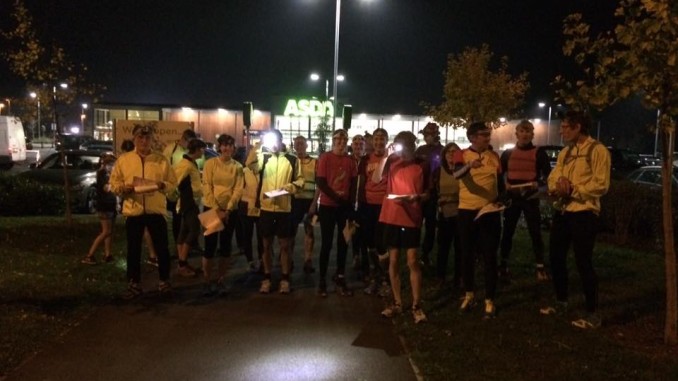 Date
Event
Meet at:
Organiser
Thu 18 Jan
Mass start 19:00
Finish by 20:00
Winter Evening Street Race 4
Tewkesbury

Morrisons car park
GL20 5QZ
Richard Purkis
Travel and Parking
Meet in the far corner of Morrisons car park. If approaching from the town centre, note that the postcode is the cul-de-sac just before the Morrisons turning, so your satnav may instruct you to turn left before the Morrisons turn, which is traffic light controlled. The postcode on google for the Morrisons store appears to be wrong! As you turn in keep going on the main parking lane all the way to the far corner. The Start is nearby.
Event Details
Register from 6.40pm
Mass start 7pm. 60-minute time limit, severe penalties if back late!
£3 entry fee.
Torch (and spare torch) compulsory – it will be dark. Wear light and/or reflective clothing in order to be visible; the organiser may refuse to let you compete if not dressed appropriately.
Bring your own pen and map bag (though spares will be available if you forget); maps may not be waterproof.
Pub of the night: The Canterbury, Ashchurch Rd, Tewkesbury GL20 8BT – basically out of Morrisons, left towards the M5, and it's on the left after a few hundred metres.