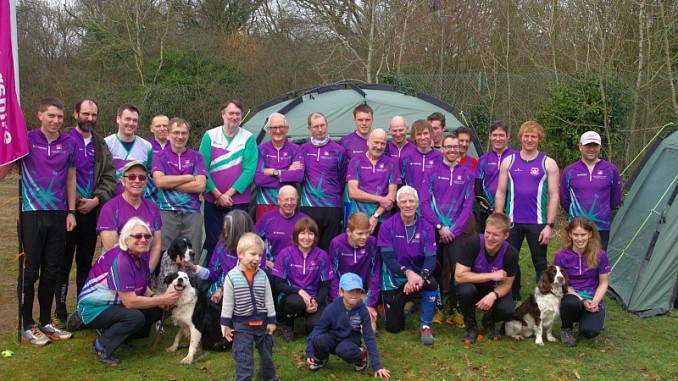 Woke up this morning to a carpet of snow in the forest, so how lucky we were(or well organised?) to fit the final league race of 2017 in before all this arrived. It's been a great year for the league, with bumper turnouts towards the end of the season, and an almost clean sweep of the top places by NGOC runners. Had Caroline Craig not been injured for the latter part of the season we may well have seen NGOC runners on top of every podium!
2017 League Champions
| Class | Blue | Green | Orange | Yellow |
| --- | --- | --- | --- | --- |
| Senior M | Richard Purkis | Kevin Brooker | | |
| Senior W | Christine Farr, SWOC | Ginny Hudson | Ashleigh Denman | |
| Junior M | | Peter Watson | Jack Hobby | Seth Lawson |
| Junior W | | Rebecca Ward | Jessica Ward | Katie Agombar |
The 2018 NGOC League
After a huge amount of discussion, informally in the event cafe, and at the AGM, we have decided on a couple of significant changes to the League for the 2018 season. For those who came to the AGM, or read the minutes, we should point out that these are NOT as agreed at the AGM. Given how close the vote was then, and the strength of opinion on either side, we went back to the drawing board and came up with another proposal. This, too, met some opposition, but a decision was voted on and decided by the committee, and we now plan to put it into effect for 2018.
The changes are as follows:
The number of courses is increased to 6, adding a Short Green and a Brown. This is designed to cater for both younger runners looking for a bigger challenge, and old runners for whom our Green courses represent too great a physical challenge. The existing 4 courses will remain as they are.
Some league races will be updated to Regional(the former level C) status, thereby enabling runners to compete for British Orienteering Ranking Points. Which races are so graded will depend on the venue, and facilities etc, but this will be advertised well in advance of the race. We will provisionally identify these races in the fixture list, which we expect to publish in the next week or so.
To help support the league we will schedule some training sessions for existing and prospective course planners and league organisers, but we are confident that we can implement these changes without placing an unreasonable additional load on the many NGOC volunteers who make the league the success it already is.