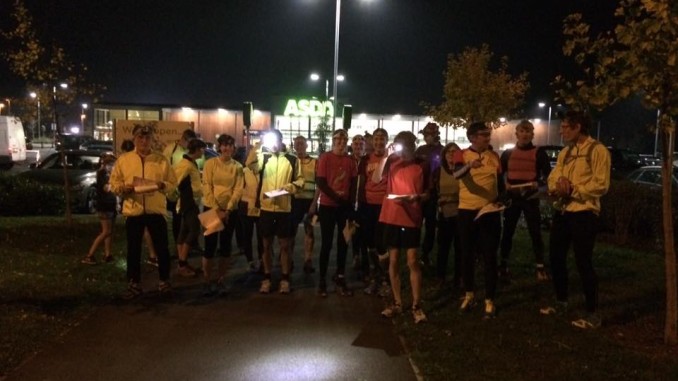 Updated results, and answer sheet, added am 24/11.
Results from tonights race in Cheltenham are now published on the Results page, or via these links.
Results Map Answers
Many thanks to Sam Taunton for planning this course, and to everyone who came. Well done to the trio of girls, Chloe Morgan, and Scarlett and Darcy Johnson, for their excellent results.
A few of us piloted a new phone app designed to simplify the setup and execution of courses such as this, and the results are most encouraging. Look out for more news soon on how we plan to roll this out to future events.