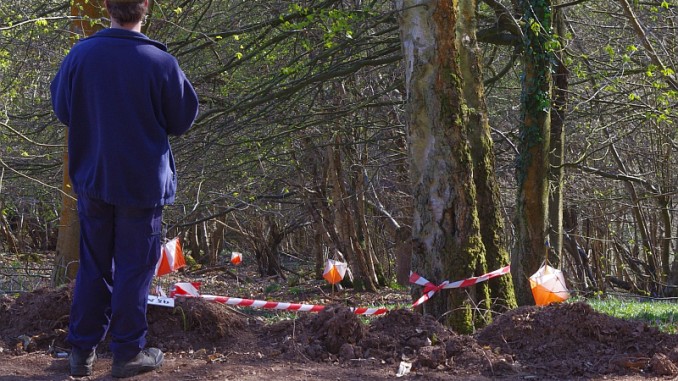 As well as our extended 2018 league format, next Saturday at league 1 we are offering you a chance to have a go at Trail-O. We will be using part of the 2015 British Trail-O Championships Novice course, and Tom Dobra, UBOC, member of the British Trail-O team, and current British Champion will be there between 12:30 and 13:30 to explain what's involved and give you some coaching. Outside of this time, the course will be available but unmanned.
This activity is quite separate from the league race, but is located close by. You should run your normal league course before having a go at this. You will see the location of the Trail-O course as you drive up to the League assembly and parking, and you can drive back down to it when you have finished your normal race, after collecting your Trail-O map set from the main registration. To get the benefit of Tom's help, you'll need to come early and get an early start on your league course, particularly if on one of the longer courses.
There is a fee of £1 for this course, to cover the cost of printing the map sets. Please pay when you pay for your normal league course.
If you wish to have a go, please email equipment@ngoc.org.uk to tell us that you plan to do the Trail-O course. Failure to do so, and just turning up, is likely to mean that there wont be a map set for you!