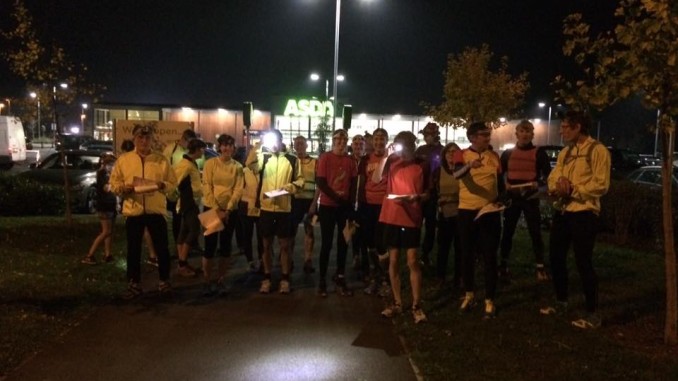 Thanks to all who came to the first of our new night street races. Results are uploaded but currently missing handicaps (these will be calculated later) – there will be a token chocolate prize for each of overall and handicap winner at the end of the season (4 races to count).
I have been quite generous with marking and given the benefit of the doubt where there was some ambiguity, but, for your interest the answers have also been released.
Well done to Bryony who came back to everyone counting down until the end of time – eventually getting in with 0s to spare, and also Anders who just escaped the 100 point super penalty by 30 seconds.
The next race will be in Cheltenham on 23rd November.
Results are on the Results page or here:
Results Answers Map