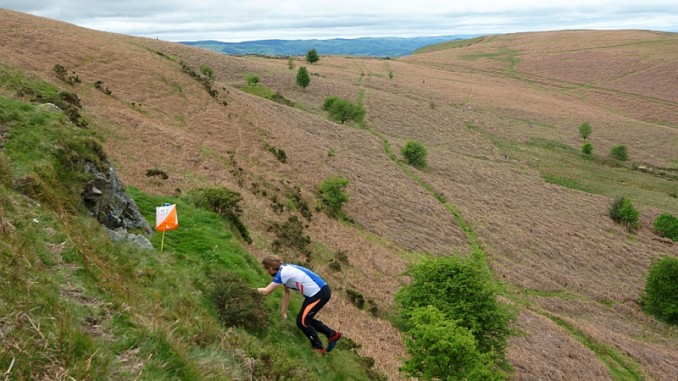 Date
Event
Signed From
Forest Entry
Organiser
Sat 22nd Apr
Starts 11.30-13.30
Finish by 15:00


Summer Start Window

League 5
Leckhampton Hill
(and the Devil's Chimney)

SO944178
GL53 9QJ

SO956179
GL53 9QN
Greg Best
01242 516053
Travel Directions and Parking
The event will be signed from the junction of Leckhampton Hill and Hartley Lane, as shown on the route finders. From most directions, this is best approached from the Air Balloon roundabout, which is at the junction of the A417 and A436. Parking will be at Hartley Farm on Hartley Lane and a £1 parking fee will be collected. Registration will also be located here.
Timings and Entry Fees
Registration and starts: from 11.30am to 1.30pm
Courses close: 3pm
Entry on the day only: Seniors £5, Juniors £2.
Sportident electronic punching will be used. SI cards available for hire at Registration for £1 (Juniors free). Lost cards will be charged at £35.
Start and Finish
The Start is located 700m away, on the level. Care will be needed to get to the start, as you will need to walk along Hartley Lane, which is a very minor road. Normally there is very little traffic on this road, but on the day of the event, it will be busy with orienteers' cars, so care will be needed. Juniors should be accompanied to the start.
The Finish is located 500m from the parking area, along a public footpath across the fields.
The Map
1:7500, 5m contours, printed at A3 on waterproof paper, with control descriptions on the map. Loose control descriptions will also be available at registration. The map is brand-new, so never used before. Approximately two-thirds of the area is based on 2 separate sources of Lidar data, while the remainder is based on the Ordnance Survey and an aerial photo. A number of mountain-bike tracks have not been mapped.
Note that there are certain fences and walls that must only be crossed at marked crossing points. A special symbol has been used to show these…


Terrain
The top of Leckhampton Hill is fairly flat and has an ancient hill fort. However, the sides of the hill looking north, east and west form part of the Cotswold escarpment and are extremely steep. The area has been heavily quarried over the centuries, and this has left behind a wealth of contour detail in many parts. Much of the area is open grassland, but there are also some pleasant areas of woodland. The steepness aside, the area is generally very runnable.
For more information on the area, and some photographs, click here to read a copy of Greg's Legend article on Leckhampton Hill
Courses
The usual four NGOC league courses will be available.
Blue: 5.6km, 330m climb, 22 controls
Green: 4.0km, 195m climb, 15 controls
Orange: 3.0km, 130m climb, 12 controls
Yellow: 2.5km, 70m climb, 10 controls
The "Mr. Men" string course will be available. Location to be confirmed.
Safety
Competitors take part at their own risk and are responsible for their own safety. Whistles compulsory for Juniors and strongly advised for all. Please wear appropriate clothing and footwear for terrain and weather.
The area is VERY steep in places, so care and grippy shoes are required. There are also a lot of very dangerous cliffs that must be avoided. However, all courses have been designed to avoid approaching cliffs from above.
There are cows on some parts of the area, which are there to help control the growth of scrub. They are fairly docile, but it is best to run around them and not too close.
Some parts of the Hill are popular with downhill mountain bikers, and they can travel very fast. Be prepared to give way if crossing a bike track. However, courses are designed to mostly avoid these areas.
Leckhampton Hill is also a popular place for walkers. Please be aware of, and courteous towards, other users of the area.
Organiser/Planner
Greg Best, permissions@ngoc.org.uk, 07989 276668.