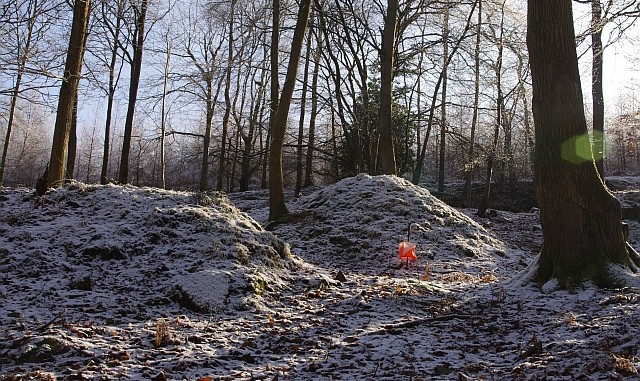 Click here to download these details in PDF format.
Please note that this event has been postponed, due to problems with access to parking. We apologise for the late notice and for postponement. We will try to reschedule it as soon as we can.
Date
Event
Signed From
Forest Entry
Organiser
Sat 13th Jan
Starts 11.00-13.00
Finish by 14:30
Winter start window
League 1
Blakeney Hill

SO651086
GL15 4AW

SO 657098
GL14 2UQ
Andy Creber
01291 625487
Travel and parking
Although nominally on Blakeney Hill, parking and assembly for the first league in the 2018 calendar is on Staple Edge, to the West of Blakeney Hill. The event will be signed from Blackpool Bridge on the Blakeney-Parkend road, and forest entry is on the brow of the hill about 1 mile from Blackpool Bridge on the road towards Soudley. If approaching from the A48 Gloucester-Chepstow Road, take the Parkend turning, also signed for Go Ape, just South of Blakeney. From the West, head for Blakeney and Go Ape from Parkend or Speech House Hotel.
Parking is on a forest track on either side of Assembly, with early arrivals going on past assembly, and later ones backing up on the approach track. There is one steep uphill stretch on the access track, which may be slippery. Drivers should try to maintain their speed up the hill, but be aware of the sharp right hand bend towards the top.
The Map
A4, 1:10,000 scale, printed on waterproof paper. Control descriptions are printed on the map and available loose at registration.
Terrain
The usual Forest of Dean mix of coniferous and deciduous woodland. Much of the area is very runnable, but there are patches of brambles and bracken. There some steep slopes, likely to be very slippery at this time of year, and the Brown, Blue and Green courses all cross the minor road that separates Blakeney Hill from Staple Edge. The other courses cross no roads.
The road will not be marshalled, so runners under 16 years of age may not run the Green course, and must enter the Short Green.
Event Details
This is the first league of the 2018 season, in which we are pleased to offer Brown and Short Green courses in addition to the traditional Blue, Green, Orange and Yellow ones.
Brown, 8.8k 530m climb, 15 controls
Blue, 6.3k 350m climb, 14 controls
Green 4.8k 260m climb, 12 controls
Short Green, 3.4k 160m climb, 10 controls
Orange, 3.3k 160m climb, 10 controls
Yellow, 2.0k 65m climb, 7 controls
Course length/climb is measured as straight line between controls. Several courses have a mind numbing route choice which may increase or decrease the climb involved. Parents note: The climb on realistic route(s) on the Orange course is somewhat less than the straight line route.
The Start is adjacent to Assembly. The Finish is about 250m from Assembly
We will be using SI electronic timing. You can hire a timing chip if necessary.
Times and Costs
Please note Winter timings.
Registration and starts: 11:00 – 13:00, Courses close: 14:30.
Entry: £5 Seniors (£6 for non-BOF members), £2 Juniors.
SI Hire: £1 seniors, free for Juniors.
Facilities
The NGOC cafe and, subject to confirmation, a string course, will be available very close to assembly.
Safety
All competitors should familiarise themselves with the risk assessment, which will be found at registration, before their run.
All competitors take part at their own risk. A whistle is compulsory for juniors and advised for seniors.
There is a remote possibility that you encounter wild boar during your run. They will generally seek to avoid confrontation with humans, and will move away if given space and the opportunity to do so. Allow them to go, and give them time if they go where you want to go.
Organiser
Andy Creber, 01291 625487