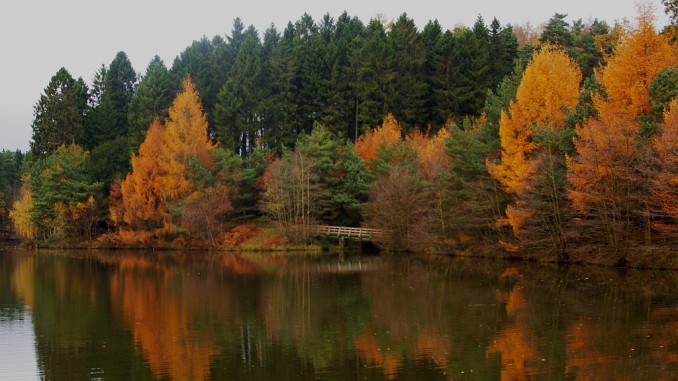 Click the printer icon to print this page…….
Date
Event
Signed From
Forest Entry
Organiser
Sat 11th Feb
Starts 11.00-13.00
Finish by 14:30
League 2
Mallards Pike S

SO637088
GL15 4HD

SO637088
GL15 4HD
Paul Taunton
Travel Directions and Parking
The grid reference for the entrance to the Forestry Commission parking area at Mallard's Pike is SO637088 and the post code is GL15 4HD.
The event will NOT be signed, but if you don't know how to reach Mallard's Pike follow the brown tourist signs to "Go Ape" from the A48 at Blakeney – these lead to Mallard's Pike.
Registration, the start, finish and the string course will all be located within the Forestry Commission Mallard's Pike visitor area. The "pay-and-display" parking charge is £3.00 and is enforced (but parking is free to holders of an FC Discovery Pass).
Alternatively, if you are happy to warm up with a walk from your car to assembly, free parking will be made available (for orienteers only) on the forest track directly opposite the entrance to the FC site. (This is the same forest entry as was used for the NGOC galoppen on 22 Jan 2017). The distance from the free linear parking on this track to registration will be a minimum of 500m for the first arrivals and probably more, dependent on numbers choosing to park here, rather than in the pay and display parking area.
Registration and Entry Fees
Registration will be located in a tent clearly visible to the left/west of the track as you drive into the forestry commission parking area. Proceed past assembly into the public parking. There is no separate reserved area for orienteers. Start and finish are both close to the FC parking areas, as shown here.
Registration open from 11am to 1pm. Entry on the day only: Seniors £5, Juniors £2.
Sportident electronic punching will be used. SI cards available for hire at Registration for £1 (Juniors free). Lost cards will be charged at £35.
NOTE: Courses will close at 2.30pm due to restricted daylight hours. Competitors on the longest courses should ensure that they start early enough to complete their runs before closure.
The Map
1:10,000, 5m contours, A4 size, pre-printed on waterproof paper. Control descriptions printed on front of map, loose descriptions also available at Registration. There is no Legend on the map.
Courses
Blue 6.3k, 305m climb, 15 controls
Green 4.4k, 180m climb, 11 controls
Orange 3.0k, 60m climb, 11 controls
Yellow 2.5k, 45m climb, 11 controls
The "Mr. Men" string course will be available, adjacent to registration.
If you find the choice of TD5 courses available at NGOC League events (Blue and Green only) do not suit your requirements, then please email the organiser. A Short Green course (3km) and a Brown course (8.1km) have been devised, using only the same controls as the other League courses. Maps for these courses could be made available on the day BUT ONLY IF REQUESTED BY E-MAIL BEFOREHAND. These courses will not form part of the League.
Terrain
The terrain is a mix of coniferous and deciduous woodland with few open areas. Most is very runnable at this time of year, with little undergrowth. There are plenty of paths to aid relocation.
In one otherwise fast coniferous area, likely only to be crossed by runners cutting corners on the Orange course, there are some unmapped windblown trees. These are easily avoided, but may necessitate some deviation from a straight line route.
Two legs on the Yellow course follows linear features which are not tracks or paths. The route leaves a control to climb a very distinct >3m high railway embankment, and follows it as it reduces in height, eventually becoming a distinct ride through the forest. Parents will have the opportunity to explain the appearance of this bank and ride on the map to their children before the start. Some happy/sad faces will be placed in this part of the Yellow course to reassure the competitors.
There are no road crossings on any course and the start and finish will be in traffic free areas. If you choose to use the free parking on the forest track, rather than the FC car park, take care crossing the busy road between parking and assembly, which will NOT be marshalled.
Other Facilities
Toilets are available within the FC parking area.
Silvia Davis Refreshments.
Safety
Competitors take part at their own risk and are responsible for their own safety. Whistles compulsory for Juniors and strongly advised for all. Please wear appropriate clothing and footwear for terrain and time of year.
Those who are not experienced at orienteering navigation are strongly advised not to attempt the Blue course, regardless of their running ability.
Competitors are advised that wild boar are present in the area. If you meet a boar please back away and run around to avoid confrontation.
There are overhead power lines crossing the area where NGOC tents for registration and string course will be located and elsewhere around the car park. Do not erect banners or fly kites.
Competitors are advised to be courteous to members of the general public that they may encounter on their courses, and especially on the approach to the Finish.
Organiser/Planner
Paul Taunton – paul.taunton@tesco.net; 01594 529455.