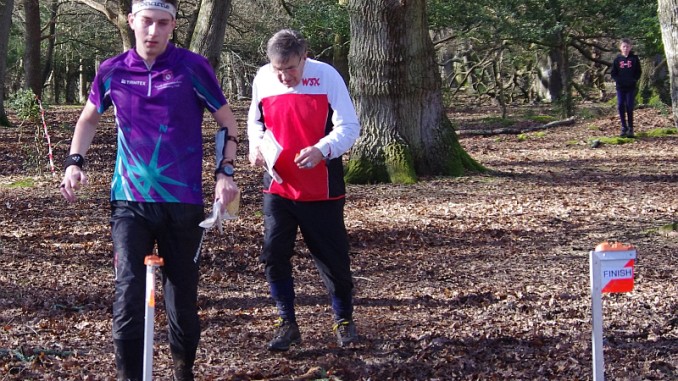 [Click the printer icon to print these details]

Date
Event
Signed From
Forest Entry
Organiser
Sat 9th Dec
Starts 11.00-13.00
Finish by 14:30


Winter Start Window

League 12
Parkend

SO605080
GL15 4JQ

SO605080
GL15 4JQ
The Robinsons
01594 841743
Travel Directions and Parking
The entry to the forest will be from the normal forest entry on the Parkend to Coleford road, opposite the Mary Rose Pottery. The nearest postcode is GL15 4JQ.
If you plan to approach the event from Parkend, be aware that there are roadworks between Parkend village and the forest entry, and the road is closed. These are supposed to be finished by Saturday, but may not be, given the current weather forecast. To be on the safe side, you may wish to approach the event either from Coleford, or from Bream. Use the maps and route finders in the table above to understand these options.
Parking will be on a forest track. All courses except yellow will cross this track; please be careful when driving along the track. The forest to either side of the parking track will be the competition area, so please do not leave the track on your way to the start.

The nearest parking is about 600m from Assembly, and the furthest up to 1km away. The Start is adjacent to Assembly, and the Finish is about 100m from Assembly, on your walk in. We suggest that you get ready to run at your car, then walk to assembly, register and start. There will be a tent at Assembly where you can leave clothing, or can change if you wish, and there will be envelopes at Registration in which you can leave valuables, phones, and so on.
Registration and Entry Fees
Registration, start, finish and string course will all be in the same area which will be between 600 to 1000m from the parking along the forest road.
Registration open from 10:30 to 12:30. Starts 11:00 to 13:00 
NOTE: Courses will close at 2.30pm due to restricted daylight hours. Competitors on the longest courses should ensure that they start early enough to complete their runs before closure. If you are an inexperienced orienteer then we recommend that you start earlier in the day rather than later.
Entry on the day only: Seniors £5(£6 for non-members of an orienteering club), Juniors £2.
Sportident electronic punching will used. SI cards available for hire at Registration for £1 (juniors free). Lost cards will be charged at £35.
The Map
1:10,000, 5m contours, A4 size, pre-printed on waterproof paper. Control descriptions printed on front of map, loose descriptions also available at Registration. 
Courses
Blue 6.5k, 260m climb, 19 controls
Green 4.4k, 185m climb, 14 controls
Short Green 3.4k, 125m climb, 11 controls – this is not part of the league but if you want to run this course could you let the organiser know asap so that we have an idea how many maps might be needed.
Orange 3.0k, 115m climb, 10 controls
Yellow 1.9k, 35m climb, 10 controls
String Course
Terrain
The terrain is a mix of coniferous and deciduous woodland with a few pitted areas and steep slopes in places. Most of the area will be very runnable at this time of year, with little undergrowth and will be very open.
Other Facilities
The nearest toilets will be in Lydney or Coleford and also at the cycle centre at Cannop.
NGOC café will be there as usual.
Safety
Competitors take part at their own risk and are responsible for their own safety. Whistles will be compulsory for juniors and strongly advised for all. Please wear appropriate clothing and footwear for the terrain and time of year.
Orange course – on leg 2-3 there is the option of using a very short section of very quiet road at the edge of the forest. If you use this option please take care though it is unlikely that you will meet any traffic. You do not need to cross the road, just run/walk along the side of it.
Competitors are advised that wild boar are present in the area. They are not normally aggressive and will tend to move away if not approached.
There are a number of cycle tracks within the forest and bikes can move very fast along them. They will have been warned of the event but please look out for them when crossing or using the cycle tracks. There is one small area marked as out of bounds. This is for your own safety as it is very slippery and the track suggests that mountain bikers drop over a crag just here. A collision could be very painful for all parties concerned.
In one place only yellow course runners will find sad faces if they choose the wrong path. Parents please make your children aware of this. People travelling too far along this track would end up on a road so it is important that if you do come across a sad face then you retrace your steps and try again.
Organiser/Planner
Stephen/Shirley Robinson 01594 841743 stephen.robinson0061@gmail.com
Calls before 21:00 please