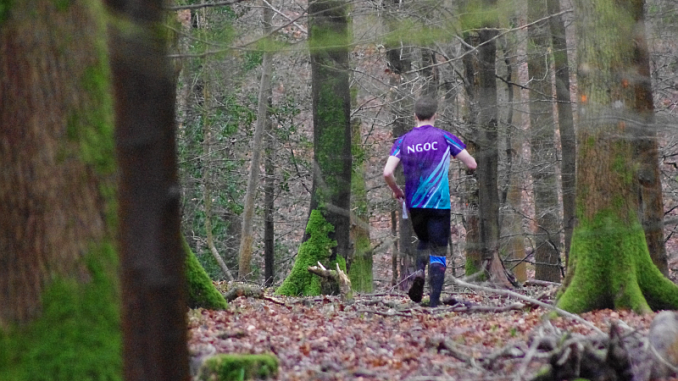 [Click the printer icon to print these details]
Date
Event
Signed From
Forest Entry
Organiser
Sat 9th Sep
Starts 11.30-13.30
Finish by 15:00
League 8
Sheepscombe

SO914118
GL6 7ES

SO914118
GL6 7ES
Richard Purkis
07814 480231
Travel Directions and Parking
Parking and assembly is in a field of the Ebworth centre, entrance off B4070. Click on the icons above for directions and route finders.
Map
ISOM spec, mapped by Greg Best updated in 2017. A4 size, printed on waterproof paper at a scale of 1:10,000. Control descriptions will be available separately.
Terrain
Steep sided valley covered in often runnable woodland. Multiple patches of intricate contour details provides technical challenge
Courses
Blue: 20 controls, 5.4km, 385m climb
Green: 13 controls, 4.1km, 280m climb
Orange: 14 controls, 3.0km, 170m climb
Yellow: 10 controls, 2.3km, 135m climb
A note on the climb: This is calculated assuming you go straight on every leg. Total climb can be significantly reduced with smart route choice. (Blue course will have around 260m)
String course: Unfortunately, there will be no string course at this event. This is because the area of woods close to registration has very steep and slippery slopes and the only way to avoid them is to have a long out-and-back along large tracks, which would make it no more fun than a Yellow course.
Registration and Timing
Registration and starts: 11:30 – 13:30
Course closes: 15:00
Fees: Seniors £5, or £6 if not a member of British Orienteering, with SI hire £1.
Juniors £2, with free SI hire.
Safety
Since the area is very steep, the paths cut into the hill sides often run alongside steep earth banks. Please be careful when attempting to climb up / down the earth banks which will occur on courses Orange, Green and Blue.
Courses Green and Blue will have an option to cut across farmers fields. We are grateful for being able to use these fields. Please only cross at designated crossing points and be careful of livestock.
There is an area on the map marked as Out of Bounds, and shown here.
All courses will come to close vicinity. Inside the invasive plant Small Balsam has been identified. The forest manager does not want this to spread to please take route choices to avoid. Parts of this area will also be taped on the day.
Please do not forget to download and report to the finish even if you do not complete the course.
More information
Please contact Richard Purkis on 07814480231 if you have any queries about this event.