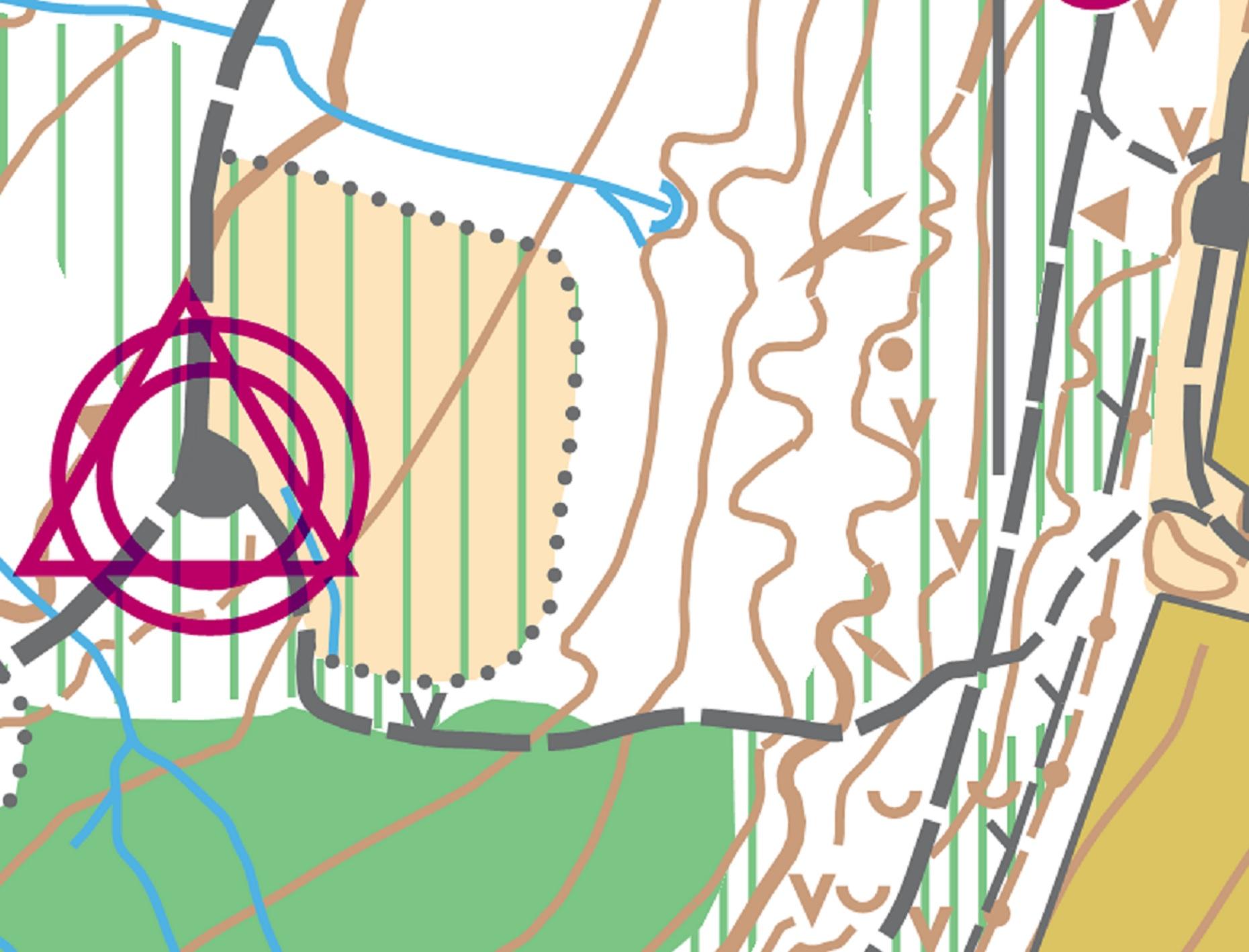 Date
Event
Signed From
Forest Entry
Organiser
Sun 9th Apr
Starts 14:00-16:00


Date/Time Change

League 4
Painswick

SO870117
GL6 6TW

SO867116
GL6 6SU
Tom Cochrane
07891 584167
Travel Directions and Parking
The event will be signed from the A46 north of Painswick. Alternatively, from Gloucester, take the B4073 and turn left at the signpost for Catbrain Quarry.
Note that parking will be in a different location from usual, along the wide track to the east side of the quarry (see the map).
Registration will be located near the parking area, to the north of the quarry.
Timings and Entry Fees
Registration and starts: from 1400 to 1600
Courses close: 1730
Note that this event is later than usual, to take advantage of the fact that the golf course closes at 1400 on Sundays. This means courses will close 90 minutes after the end of the start window: if you expect to take longer than 90 minutes, be sure to start earlier in the window.
Entry on the day only: Seniors £5, Juniors £2.
Sportident electronic punching will be used. SI cards available for hire at Registration for £1 (Juniors free). Lost cards will be charged at £35.
The map
1:10000, 5m contours. As used for previous events at Painswick (e.g. http://www.ngoc.routegadget.co.uk/rg2/#66), with minor updates for this event. Contours are based on OS data so shouldn't be relied on for fine detail, but the major features are all present. In the north of the map, there are a number of cycle tracks that aren't mapped due to their ephemeral nature.
Terrain
The top of Painswick Beacon consists of open land, capped by an ancient hill fort and containing a golf course. These open areas contain interesting contour detail: green and blue courses will visit the ramparts at the top, which have a series of earth walls and gullies; and there are areas of depressions and knolls surrounding the golf course, which all courses will visit. There should be no golfers playing, but please take care of the golf course and do not run on the tees or greens.
Surrounding the hill are woods of varying runnability, with many paths and steep slopes in places. There are some areas of brambles, but the courses aim to avoid the worst of these. Even so, full leg cover is advised.
Courses
The usual four NGOC league courses will be available. Starts will be adjacent to registration. Orange and yellow courses will finish adjacent to registration; blue and green courses will finish a short distance away.
Blue: 6.0km, 285m climb, 18 controls
Green: 4.4km, 205m climb, 15 controls
Orange: 2.8km, 100m climb, 11 controls
Yellow: 2.0km, 75m climb, 11 controls
The "Mr. Men" string course will be available, just beyond the main start (this will be signposted from registration).
The yellow and orange courses will remain in the southern half of the map and cross no roads. The blue and green courses both have a road crossing, which means that under 16s cannot run on these courses unless shadowed by an adult. If this is likely to cause problems, please contact the organiser: it may be possible to provide a shadower if arranged in advance.
Safety
Competitors take part at their own risk and are responsible for their own safety. Whistles compulsory for Juniors and strongly advised for all. Please wear appropriate clothing and footwear for terrain and weather: note that there are steep slopes in places.
Blue and green courses cross a road with areas of poor visibility for cars and pedestrians: take care when crossing.
There are a number of dangerous cliffs that must be avoided. Some of these are fenced, and yellow/black hazard tape will be placed on any unfenced cliffs that have a chance of being approached from above.
Painswick Beacon is a popular place for walkers. Please be aware of, and courteous towards, other users of the area.