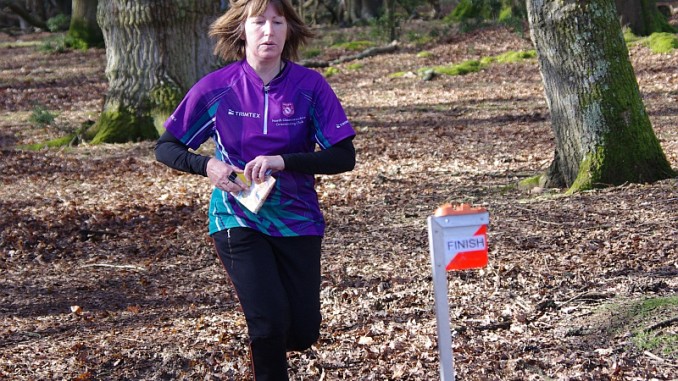 Date
Event
Signed From
Forest Entry
Organiser
Sat 3 Dec
Start 11.00-13.00
Finish by 14.30
Note earlier times
League 11
Knockalls

SO549125
GL16 8NX

SO548116
GL16 8PE
Kim Liggett
01594 839341
TRAVEL AND PARKING
Parking is on a forest track to the South of Staunton village, accessed via a narrow lane which is signed from the middle of the village.
If approaching from the East – the A4136 from Coleford/Berry Hill/Gloucester – bear left opposite the church as you arrive in Staunton village. Take the narrow lane down into the heart of the village and turn left just beyond the small village green.
If approaching from the West – the A4136 from Monmouth – turn right just past the White Horse pub as you enter the village, follow the lane round to the left, and turn right after 200m.
You are strongly advised not to approach Staunton from the South – from Redbrook, Newland, or the back road from Coleford. One of the two lanes shown on OS maps is blocked off and no longer accessible, and the turn into the forest from the other is too sharp to negotiate without great difficulty. If travelling up the Wye Valley from Chepstow/M4/Bristol/South Wales, continue through Redbrook and turn right at the roundabout by Lidl on the outskirts of Monmouth. Then approach as from the West.
MAP
A4, 1:10,000 scale, printed on waterproof paper. Control descriptions are printed on the map and available loose at registration.
TERRAIN
The usual Forest of Dean mix of coniferous and deciduous woodland, but characterised over extensive parts of the map by boulder fields and numerous large individual boulders. The going at present is not too wet and muddy, but can be slippery on steeper slopes. Much of the area is very runnable, but there are patches of brambles, bracken and fern. Area of dense undergrowth are best avoided, and courses are planned to avoid these where possible. Less dense undergrowth is patchy; larger areas are mapped, but routes can usually be found through them, and around smaller patches which are not mapped.
Please be aware and take care around Exmoor Ponies which may be grazing freely on Staunton Meend – the open common in the North central area of the map.
EVENT DETAILS
There are 4 courses available:
Blue, 5.6km, 280m climb, 20 controls
Green, 3.8km, 165m climb, 15 controls
Orange, 3.1km, 110m climb, 9 controls
Yellow, 2.1km, 70m climb, 9 controls
Blue, Green and Orange courses cross a stone wall. The wall is marked clearly with the forbidden route symbol – a heavy purple line – on your map, and may not be crossed at any point except via the 2 gates close to the Out of Bounds waterworks. In the interests of clarity these gates are NOT marked with the mandatory crossing symbol, but the forbidden route line is broken either side of these gates, which are only 30m apart.
The Start is an uphill 300m walk from Assembly. The Finish is 400m walk from Assembly, on the parking track. Some courses run in along the track, and it is possible that patking will extend towards the finish area. Drivers arriving after first starts must look out for runners on the track, and finishers should be aware of arriving or leaving cars.
We will be using SI electronic timing. You can hire a timing chip if necessary.
TIMES AND COSTS
Registration and starts: 11:00 – 13:00, Courses close: 14:30. Note that these times are 30 minutes earlier than for previous league events.
Entry: £5 Seniors (£6 for non-BOF members), £2 Juniors.
SI Hire: £1 seniors, free for Juniors.
FACILITIES
The NGOC cafe and, subject to confirmation, a string course, will be available at or very close to assembly.
SAFETY
All competitors should familiarise themselves with the risk assessment, which will be found at registration, before their run.
All competitors take part at their own risk. A whistle is compulsory for juniors and advised for seniors.
There are many steep slopes in Knockalls, all of which may be wet and slippery. You are strongly advised to wear the best footwear you have for wet and muddy conditions.
There is a remote possibility that you encounter wild boar during your run. They will generally seek to avoid confrontation with humans, and will move away if given space and the opportunity to do so. Allow them to go, and give them time if they go where you want to go.
It is more likely that you will encounter mountain bikers on some trails in the forest. Be particularly aware if going downhill on paths which are obviously mountain bike trails. Knockalls is not an approved mountain bike area, and bikers should not be riding off the hard tracks, but dont invite confrontation with any you come across. The run-in follows an old cycle track from the final control to the finish. It is unlikely that bikers now use it, but you should nevertheless be aware of bikers approaching you from behind.
Organiser
Kim Liggett 01594 839341