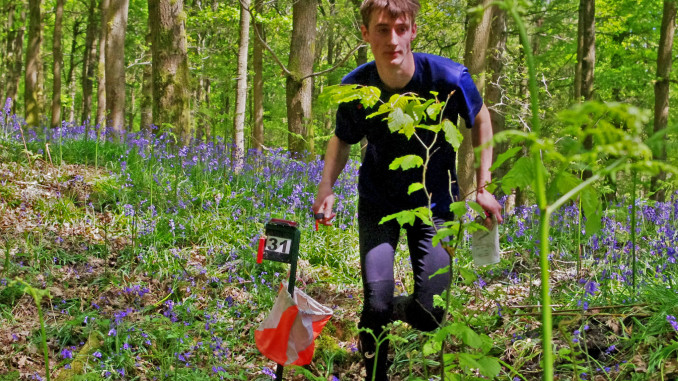 Date
Event
Signed From
Forest Entry
Organiser
Sat 3rd Jun
Starts 11.30-13.30
Finish by 15:00
League 6
Minchinhampton

SO851034
GL5 5BP

SO851034
GL5 5BP
 Chris Harrison
01380 726306
Welcome
Welcome to the NGOC League 6 event at Minchinhampton and Rodborough Commons. Please consult the NGOC website nearer the event day for any late changes.
Acknowledgements
NGOC acknowledges the kind permission of the National Trust for use of this area.
Travel Directions and Parking
Car parking will be on Rodborough Common signed from the minor road between Rodborough Common and Minchinhampton. Entry to the parking area is pot holed therefore please exercise caution. Public parking is accessed at the same point, please be aware that traffic will be flowing in both directions for the duration of the event. Follow the directions of parking marshals on arrival.
Registration will be located near the parking area.
Timings and Entry Fees
Registration and starts: from 11:30 to 13:30
Courses close: 15:00
Entry on the day only: Seniors £5, Juniors £2.
Sportident electronic punching will be used. SI cards available for hire at Registration for £1 (Juniors free). Lost cards will be charged at £35.
Facilities
Runners should bring water with them for pre and post race drinks, although the NGOC cafe will also be present
No toilets will be provided. According to 'pee.place' there are public toilets at 1 Kendrick Street, Stroud. The internet is a wonderful thing…….
The map
1:10000, 5m contours. As used for previous events at Minchinhampton Common and Rodborough Common with minor updates. On Rodborough Common there are a number of minor tracks that are not mapped.
Terrain
Minchinhampton Common and Rodborough Common are generally very runable. The central parts of both commons are largely flat surrounded by steep slopes. There are wooded areas and thickets, only the larger being mapped. An area of private dwellings separates the two commons. Minchinhampton Common has a golf course that is visited by the Blue.
There are a few areas of brambles and brashings, the majority being low lying.
Courses
The usual four NGOC league courses will be available. All courses will use the same start and finish which are both adjacent to the parking area.
Blue: 8.0km, 350m climb, 22 controls, no under 16s
Green: 4.8km, 195m climb, 16 controls, no under 16s
Orange: 2.5km, 85m climb, 13 control
Yellow: 1.5km, 20m climb, 12 controls
The climb shown for courses is the climb counted following the 'red line'. The nature of the area is that climb will be significantly reduced by contouring.
The "Mr. Men" string course will be available.
The Yellow and Orange courses will not cross any roads however a main road does form a catching feature on the Orange course. Orange course runners should have no need to cross, or run along, this road (which is marked as 'out of bounds'). The Blue and Green courses both have several road crossings; consequently under 16s may not run on these courses.
Safety
Competitors take part at their own risk and are responsible for their own safety. Whistles are compulsory for Juniors and strongly advised for all. Wear appropriate clothing and footwear for the terrain and weather. Minchinhampton Common and Rodborough Common are both exposed meaning the weather in June could be anywhere between very cold and wet to very hot and dry.
It is essential that runners report to download, even if retiring, this will ensure we can check you have returned safely. Competitors travelling alone are encouraged to leave a set of keys at registration.
Note that there are steep slopes in places and that at the time of writing the wooded areas were blanketed in wild garlic, normal training shoes would be unsuitable in these areas. Trail shoes or orienteering shoes should be worn.
There are areas with rabbit holes which could injure the unwary; please be aware of this risk.
Blue and Green courses both cross roads in several places and whilst visibility for both runners and drivers is good, great care should be exercised when crossing any road.
The Blue course does cross Minchinhampton golf course. The course has been designed to try to route runners between a golf green and the next tee however exercise caution in this area. Under no circumstances should runners cross a golf green or tee. Where relevant, greens and tees have been shown on the blue course map as red hatching. The blue course also has a short taped route to help you avoid a golf green
Both Rodborough Common and Minchinhampton Common are popular places for walkers. Please be aware of, and courteous towards, other users of the area. There will be dogs loose in the area and there is the possibility of horse riders and grazing cattle. Grazing cattle should be avoided.
Biohazards
Ticks may be present, check yourself thoroughly after the event. Please come to the event with clean and dry shoes and clothing. Before leaving the event check your clothing and equipment and remove any mud, soil or leaf litter. Once home thoroughly clean your footwear and clothing and then leave it to dry for as long as possible. Many invasive non-native species are able to survive in damp corners for very long periods of time, but are less able to survive if the equipment is thoroughly dried. Take any litter home with you.
Dogs
Dogs are permitted on leads in the car park and assembly area. Dogs are also allowed on courses as long as they are kept on leads under close control. Please ensure you clear up after your dog.
Results
Results will be posted on the NGOC website as soon as possible after the event.