Our club top looks like this: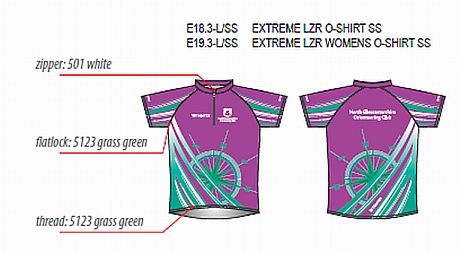 You can see available sizes and measurements here.
If you wouldlike to look at or buy a top, get in touch with Carol Stewart – treasurer 'at' ngoc.org.uk. She holds our stock of tops, can bring them to events for you to try on, and can let you know what sizes we have available.